I have been fortunate to work on a variety of excellent books and articles in media and communication studies, gender studies, environmental history, business history, and other fields in the humanities.
Journals
I have edited a number of scholarly articles on their way to publication in international, peer-reviewed journals: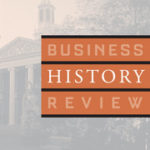 Business History Review is published by Cambridge Journals on behalf of Harvard Business School. I have copyedited every issue since December 2014.
Books
I have recently copyedited the following scholarly and nonfiction books: